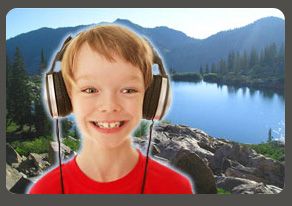 Animal Sounds Bingo, a lesson plan for 4th graders, is available on UEN
Have you used the Western Soundscape Archive with your students? If you have any comments or suggestions please contact us
The Western Soundscape Archive in the Classroom
Animal sounds engage students at a variety of grade levels.


Individual species sounds feature full taxonomic classification. Students can search and browse the Western Soundscape Archive by kingdom, phylum, class, order, family, genus and scientific name.


Interviews with scientists allow students to learn more about animals, nature, and the recording process.


Fun sounds to share with your students:
Bear eating recording equipment

A novel way of 'listening' to ants